The Program and Founders
A Time to Heal is a 501c3 non-profit foundation founded in 2005, whose signature program is a 12-week holistic wellness rehabilitation program for cancer survivors and their caregivers, designed to help a cancer survivors regain strength and health through a combination of evidence-based modalities on the most relevant topics for cancer survivors (nutrition, exercise, fear, comfort, fatigue, relationships, spirituality, happiness, and more), demonstration and practice of easy techniques for relaxing, de-stressing, coping, and strengthening, group discussion/support, and mobilization of the power of intention through affirmation.  The program is offered at no charge to the participants, through the generous support of sponsors and donors.
The founders of this program are Dr. Stephanie Koraleski, a cancer center psychologist and the daughter of a breast cancer survivor, and Dr. Kay Ryan, a nurse, breast cancer survivor, health care consultant, speaker and trainer. Following Kay's diagnosis and treatment, she was disappointed to learn there was no rehabilitation program to help her. Her disappointment led to her and Stephanie creating the idea that would become A Time To Heal.
The program began in Omaha, Nebraska in 2005, facilitated by Drs. Koraleski and Ryan.  As knowledge and interest in the program grew, it later expanded to sites throughout the state of Nebraska as well as 10 other states, delivered by over 100 trained program facilitators.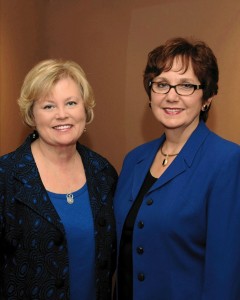 The Research and Evidence
Since 2005, research has been conducted to determine the effect the program has had on participants.  Five different measures of physical, psychological, emotional and spiritual wellbeing are used.  Participants show no significant change before beginning the program.  At the end of the 12-week program, participants have improved significantly on all 5 of the measures and the gains are maintained at a 6-month post-program follow-up.  Participants see increases in hope, happiness, quality of life, and resilience and decreases in depression and anxiety.
How to Bring the Program to Your Area
Bring the A Time to Heal program to your area!  
We hold Facilitator Certification Training 1-2 times annually for those interested in bringing the A Time to Heal Holistic Wellness program to their area.  A facilitator team consists of 2 or more people, including one medical professional and one mental health professional.  In some of the most remote communities we have found reasonable alternatives to this requirement.
2018 Facilitator Training was held May 17th-18th in Omaha, NE.  Individual trainings can be brought to your area upon request.
To learn even more about bringing A Time to Heal to your area, please contact:
If You are already a Facilitator for A Time to Heal
A Time to Heal holds a Facilitator Retreat annually to update current facilitators on new information, and to renew and refresh your commitment to A Time to Heal.  Attending the retreat serves to re-certify you as an A Time to Heal Facilitator.  
Registration for the 2018 A Time to Heal Facilitator HOPE Retreat September 6-8th is now open.